Pet's medication can usually be purchased at the local veterinary clinic. However, there is a much more convenient and affordable way to get your pet's medication – online pet pharmacies.
Online pet pharmacies are relatively new, but they are one of the best ways to keep your animals healthy and up to date with their meds!
With online pet pharmacies, you won't have to schedule time out of your day to pick up your pet's medicine. Instead, you can upload your animal's prescription, and have your order delivered right to your door!
There are quite a number of online pet pharmacies in Australia, and in this post, we will look at some of the best ones.
Top Online Pet Pharmacies in Australia:
Pet Guardians
Pet Guardians is an initiative of Pet Doctors of Australia, and a not-for-profit organisation. They specialise in online pet prescriptions, although they also sell other pet products for your convenience, including pet food, grooming products, and toys.
Pet Guardians offers a wide range of medications for dogs, cats, birds and other wildlife. From prescription medication such as antibiotics to dog worming tablets, you can find everything you need here.
Besides offering veterinary and pet products at comparable prices and amazing service, Pet Guardians also directs some of their profits to groups that are less fortunate. This means when you buy your pet medication and supplies from them, you are also giving and helping those in need!
All their medications are dispensed by registered Australian pet pharmacists, and they offer Express Post delivery on medication orders too, ensuring that your pet gets what they need as quickly as possible.
Pet Chemist
Pet Chemist is another reputable online pet pharmacy that offers customers plenty of medication choices. Parasite control products and health care products for pets are also available to pet owners.
Although Pet Chemist is not a pharmacy, all the prescription medications and other medications supplied are processed and dispensed by Australian registered pharmacists. They also offer free shipping, expert advice from their team of veterinary nurses, and nationwide delivery.
Another key selling point is Pet Chemist's price match guarantee. Any product on their site can be price matched. In other words, if you see any of their products available somewhere else at a cheaper price, all you need to let them know and they will match the price so that you do not pay more.
The Animal Pharmacy
The Animal Pharmacy was the first online supplier of animal prescription medications in Australia, and they have been around since 2011. Due to increasing demand, they have also established a bricks and mortar pharmacy in Sydney.
A registered NSW pharmacy providing APVMA approved veterinary medicines, this company caters to several different types of animals. Besides dogs and cats, they also offer a range of medication and food for horses, birds, exotic animals and farm animals.
The Animal Pharmacy offers free shipping to all states and territories of Australia for orders above $150, and aims to dispatch all orders within 24 hours of receiving them. They also currently offer a free upgrade to express post shipping for orders below 500g.
If you find a cheaper price on the same item somewhere else, the Animal Pharmacy will match the price and give you another 10% off the difference.
Pet Care Pharmacy
Pet Care Pharmacy is a small online pet pharmacy that specialises in food and health care products for cats and dogs. Compared to the other pet pharmacies we have been looking at, Pet Care Pharmacy's selection is a little more limited, but they still have most of what you'd need for your dog and cat.
What they lack in choices, they make up for in prices. Pet Care Pharmacy is dedicated to supplying pet medication at low prices, to keep medication affordable so that pets in Australia can get the care they need and deserve.
They also offer free shipping for orders above $99, or, if you are in Western Sydney, you can drop by their pharmacy to collect your items.
Pet Scripts
Pet Scripts was launched in 2016, but their chief veterinarian and CEO himself has more than 25 years of experience as a veterinarian as well as seller of pet health products.
Pet Scripts offers a wide selection of medications for pets, from cancer medications to gastrointestinal medications. They do not, however, stock any other products such as pet food, or grooming products. All their pet medications are sourced locally and are registered with the Australian government, and orders are checked and dispensed by registered pharmacists.
While they try to do what they can to offer medicines at an affordable price, Pet Scripts do not have any price match policy.
The Vet Shed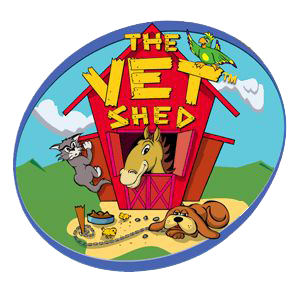 The Vet Shed is an online pet store that has been operating since 2003. With a team of experienced veterinarians and get nurses, they are available to help customers with any enquiries and to provide professional advice on pet care and products.
The Vet Shed offers a wide range of pet health care, food, grooming, toys, and other accessories for dogs, cats, birds, horses, fish, reptiles, farm animals, small animals and wildlife. They have a number of over the counter medication and pet vaccines, but they do not sell any pet prescription medications. So, if you need food, supplements, first aid items or any other care items for your pets, check out the Vet Shed's site. But if you are after pet prescription medication, you would need to go somewhere else.
Standard orders above $150 in Australia can enjoy free delivery, or you can drop by their store in Brisbane. They also ship internationally.